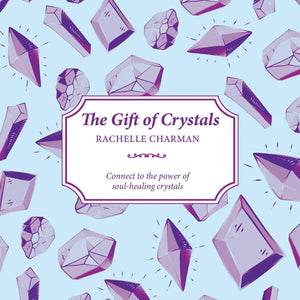 The Gift of Crystals: Connect to the Power of Soul-Healing Crystals
The Mind's Eye II
Regular price $12.99 Sale
The Gift of Crystals is a beautiful guide to the study of these ancient and powerful stones, providing instructions on how to connect to their energies and the many ways in which they can be used to heal and inspire on all levels: physical, emotional, mental, and spiritual.
Detailed descriptions are given for over 50 crystals, from agate for grounding and nurturing your energy field and carnelian for promoting healthy sexual relationships to moonstone for connecting deeply to your feminine side, quartz for enhancing motivation and amplifying intention, and lapis lazuli for enhancing psychic gifts and awareness. Special features include distance healing with crystals, connecting your crystals and chakras, and creating a powerful healing crystal grid.
The Gift of Crystals will give you an enchanted kingdom of magic, energy, and healing—a beautiful opportunity to open your heart and let your spirit fly on a journey of transformation.